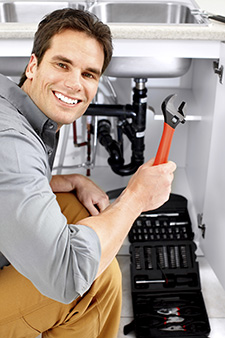 When you phone the Emergency Plumbers of Rush Point Plumbing, 612-616-4000, one of our experienced staff can assist you with your problem quickly and efficiently. We will do our best to have one of our Master plumbers to your location  within the hour if necessary.   Ultimately, an appointment will be made to accommodate the nature of your plumbing emergency and you (the customer)s' schedule.  Call us  for 24 hr Emergency Service Plumbing.
We have a two hour minimum with a 50% rate increase on emergency service after 8:00 p.m and on Saturday and Sunday.
The question, What constitutes emergency plumbing is an interesting one.  It is also important for a number of reasons.
Ask yourself these 4 questions and you can determine if you need emergency plumbing service.
Is the __________ completely unusable until the repair is made?
Does the _______ in its current state risk the health of myself or others?
Does the current state of _________ risk damage to things that are of worth to me?
Do the benefits of getting the work done right away, far outweigh the benefits of comparing estimates, getting a second opinion, further researching, etc.?
So if you are in need of A Plumber immediatly then call the emergency Plumbers of Rush Point.  612 616 4000
All of our work is guaranteed and performed by skilled and licensed professionals. We offer fair pricing and a fast response policy when you call for our plumbing services. At Rush Point Plumbing, we realize that you may have had a bad experience with other plumbing companies, thats why our friendly staff is here to answer all of your questions up front.
Rush Point Plumbing is also providing emergency plumbing service locally to all Twin City locations including: Coon Rapids, Mounds View, Columbia Heights, New Brighton, Brooklyn Center, Robbinsdale, Blaine, Shoreview, Eagan, Crystal, New Hope, Minneapolis, Roseville, Maple Grove and Saint Paul.